Arkansas Frogs and Toads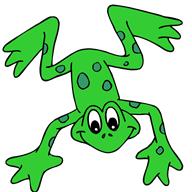 Arkansas Frogs and Toads is an Unincorporated Nonprofit Association formed on September 18, 2013 and is designated 501 (c) (3) for federal tax purposes.
Our Mission:
To raise public awareness about frogs, toads, and their habitat - why they are important, why they are in trouble, and what can be done to help them.  This is accomplished through environmental and conservation education, outreach, and training of citizen scientists for FrogWatch USA™ and similar monitoring programs.
Our Board of Directors:
Anne Criss - North Central Arkansas Master Naturalists President
Linda Glass - Retired High School Biology Teacher
Tom Krohn - FrogWatch USA™ Chapter Coordinator for Arkansas Frog Watch and Regional Coordinator for Arkansas
Do you shop on Amazon?
Every time you buy something on Amazon they will make a donation to Arkansas Frogs and Toads.  There is no cost to you.  Just click here to set it up and help us out effortlessly.  Amazon Donations
Sponsorship:
You can help us pursue our mission by becoming an Arkansas Frogs and Toads Sponsor. All funds donated are used for presentation materials, website maintenance, and frog training travel expenses not otherwise covered. Everyone associated with Arkansas Frogs and Toads is a volunteer. Here are the sponsorship levels:
Tadpole - $20
Spring Peeper - $50
Chorus Frog - $100
Dwarf American Toad - $250*
American Bullfrog - $500*
* Includes The Frogs and Toads of North America by Lang Elliott, et al as a thank you.  The book includes a CD of the calls.
If you would like to become an Arkansas Frogs and Toads sponsor, just click on Donate and enter the amount.  All credit cards are accepted and your donation is greatly appreciated.  Your donation is fully tax deductible.  Thank you.